Rist Canyon Mountain Festival ~ Fort Collins

September 7, 2019
Website:
festival.rcvfd.org
Rist Canyon Mountain Festival is the annual fundraiser for the Rist Canyon Volunteer Fire Department. This one-day event features live entertainment, silent auction, book & plant sales, kid's activities, free admission, free parking, free ice cream and so much more!
Historic Homes Tour ~ Fort Collins
September 14, 2019
Time: 10:00 AM to 4:00 PM
Location: Old Town
Website:
poudrelandmarks.org/historic-homes-tour
Poudre Landmarks Foundation's annual late-summer event opens six private residences, an historic inn, and two historic city-owned properties to tour guests. Each private house has been exquisitely maintained by their owners to match the era and architecture of the home, with upgrades to match today's lifestyle.
This year's tour showcases many styles of Old Town Fort Collins historic homes built between 1879 and 1961: Victorian, Italianate, Cottage, American Foursquare, Masonry Ranch, and Minimal Traditional. The Edwards House Inn and the city-owned 1879 Avery House and 1883 Water Works are also part of the tour. The Avery House, Edwards House, and 2 of the private tour homes are accessible from the Mountain Avenue trolley. Guests visit the homes and travel between tour properties at their own pace and in any order. Knowledgeable docents guide attendees through each location, pointing out architectural features, historical highlights, and details about how each home has been preserved and upgraded over the years.
Tickets are $25 in advance and $30 on tour day, with tickets available for purchase at several locations on tour day.
Fortoberfest ~ Fort Collins
September 21, 2019
Time: 1:00 PM - 10:00 PM
Location: Old Town Square
Website:
downtownfortcollins.com
On Saturday, September 21st, celebrate the last outdoor music festival of the year at Fortoberfest in Old Town Square! The Downtown Business Association proudly presents this free and family friendly Fort Collins-style celebration, which features a full day of live music on the Choice Organics stage, seasonal microbrews from Odell and High Country Beverage and food offerings from BIGS Meat Wagon!
Honey Festival ~ Loveland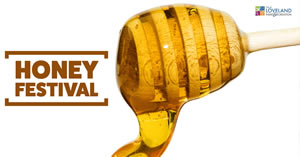 September 8, 2019
Time: 9:00 AM - 1:30 PM
Website:
visitlovelandco.org
Join us for a honey festival at the City of Loveland Farmer's Market at Fairgrounds Park. Event highlights include: Bee Keeping Demos, Honey & Beeswax Products, Bee-Friendly Gardens by CSU Master Gardeners, Cooking With Honey Demos, Loveland Public Library Teddy Bear Picnic & Games, Honey Massage, Nutritionist.
Oktoberfest ~ Loveland
September 13-14, 2019
Location: Fairgrounds Park
Website:
visitlovelandco.org
Loveland Oktoberfest will be held at Fairgrounds Park on September 13th 4-10pm & 14th 12-10pm and is the most authentic German-style Oktoberfest celebration Northern Colorado has to offer with proceeds benefiting Loveland Big Thompson Kiwanis. Oktoberfest entertainment features German Polka bands, Accordion players, and DJ KAAOS playing German dance music to close out the fest. Amazing food vendors serving the finest German cuisine, and a kid's zone featuring face painting and much more so bring the whole family.
Pastels on 5th ~ Loveland
September 14, 2019
Location: Downtown - 4th Street & Lincoln
Website:
visitlovelandco.org
Pastels on 5th is a sidewalk chalk art festival that highlights one of Loveland's most distinguishing features—it's internationally renowned arts community. Join us, the second Saturday in September, as an artist, sponsor, or spectator!
Friday Fest ~ Greeley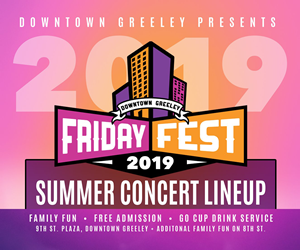 September 6, 2019
Location: 9th Street Plaza
Website:
greeleycalendar.com
Every Friday from June through September is Friday Fest. Enjoy free live music on the 9th Street Plaza in downtown Greeley. There are also street performers, fire spinners, face painting, balloon artistry, sidewalk chalk and more for the kids! Music typically plays from 6:30 to 9:30 p.m. Greeley's famously unique "Go-Cup" service runs from 6 to 10 p.m.
Potato Day ~ Greeley
September 14, 2019
Time: 10:00 AM - 4:00 PM
Location: Centennial Village Museum
Website:
greeleycalendar.com
The entire family will enjoy a full day of living history demonstrations, toe-tapping musical entertainment, tasty food and kids' activities. Sink your teeth into a baked potato with your choice of delicious toppings. The event is a major fundraiser of the Friends of the Greeley Museums. Since 1987, the group has raised and donated nearly $400,000 to the City of Greeley Museums for educational programs and preservation projects. Admission to Potato Day is $7, for everyone ages 3 and older.
OktoBREWfest ~ Greeley
September 27-28, 2019
Location: Lincoln Park
Website:
greeleycalendar.com
Enjoy Greeley's OktoBREWfest on September 27 and 28. Come to historic Lincoln Park in Downtown Greeley at 8th Street and 9th Avenue to be a part of the fun.
Join us at the kick-off on Friday evening, September 27 from 5 to 10 p.m. for some great beer, brats, games, and a free concert. Then prepare for a full day of fun on Saturday, September 28 from 11 a.m. to 9 p.m.
Enjoy a whole day of music, a wide variety of craft beer from great Northern Colorado breweries, food from more than a dozen vendors, and a huge children's area with face painting, obstacle course, arcade games, inflatable slide, WOW Bubbles and more! Kids and adults can also compete in pie eating contests, stein lifting contests, life-size beer pong and more.
Windsor Harvest Festival ~ Windsor-Severance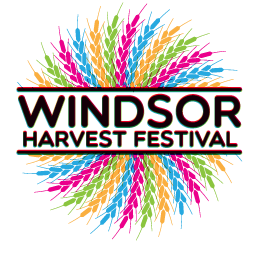 August 31 - September 2, 2019
Website:
windsorharvestfest.com
Celebrate one of Windsor's longest-running events at the 98th annual Windsor Harvest Festival. There will be a parade, BBQ, fireworks, live musical entertainment, and more! For locations and a schedule of events, visit
windsorharvestfest.com
.
Amazing Windsor Race ~ Windsor-Severance
September 14, 2019
Time: All Day
Location: All across Windsor
Join us for this exhilarating event! Teams of two people will travel within areas of Windsor by bike, guided by clues that will lead teams to the next destination or to perform challenges, which are sure to be memorable! Teams are progressively eliminated, and the team that arrives first at the final destination is awarded the grand prize! Start your partner search now! Seeking Challenge Masters: If you are a business owner or know of a local business who would like to participate in the fun as a challenge master, please contact Beth at emesserli@windsorgov.com or 970-674-3520. Ages 18+, teams of two.
Oktoberfest ~ Windsor-Severance
September 21, 2019
Time: 1:00 PM - 7:00 PM
Website:
windsorgov.com
Oktoberfest is coming to Windsor again! Embrace Windsor's German heritage with fun music, great food, and, of course, great beer! Boardwalk Park will be a hub of activities (and not just eating and drinking) for the whole family. All ages welcome.
The Hunchback of Notre Dame ~ Johnstown-Milliken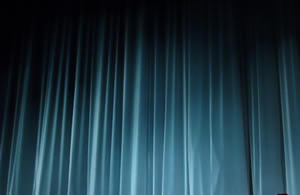 September 5 - November 17, 2019
Website:
coloradocandlelight.com
The Hunchback of Notre Dame is a powerful musical retelling of the love story of the gypsy Esmeralda, the deformed bell-ringer Quasimodo, and the gallant Captain Phoebus in 15th Century Paris. Representing the first-ever collaboration between two stage and screen titans – composer Alan Menken (Beauty and the Beast, Newsies, The Little Mermaid, Aladdin) and lyricist Stephen Schwartz (Pippin, Godspell, Wicked) – Hunchback contains songs from Disney film, including "Out There", "Topsy Turvy" and "God Help the Outcasts", plus entirely new songs sure to surprise fans of the movie.
Kids' Night - Kick Off to Football ~ Johnstown-Milliken
September 4, 2019
Time: 5:00 PM - 7:30 PM
Location: Black Sheep Eatery + Market
Website:
facebook.com/events/712748009174494/
We are kicking off football season at Black Sheep with a FREE One Topping Kids' Crepe when you wear your favorite football jersey. We will also have our Kids' Night Parent Special - $1 off any beer or wine when you wear your favorite jersey
Finally Fridays ~ Johnstown-Milliken
September 13, 2019
Time: 5:00 PM
Location: Milliken Town Hall Parking Lot
Website:
jmchamber.com
Join us for Finally Fridays! A three-part event series traveling from Downtown Milliken, to Downtown Johnstown and finally to the 2534 area. This event will have live music & entertainment, vendors, food and fun!
Labor Day Arts & Crafts Show ~ Estes Park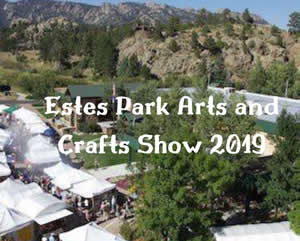 August 31 - September 2, 2019
Time: 9:00 AM-5:00 PM Saturday & Sunday, 9:00 AM-3:00 PM Monday
Location: Bond Park
Website:
visitestespark.com
The Labor Day Arts and Crafts Show will fill Bond Park with over 100 booths featuring a variety of hand-crafted goods. The Estes Valley Sunrise Rotary Club hosts this free unique shopping event from 10am. to 6pm on Saturday and Sunday, and 9am to 3pm on Monday. Available handmade goods for sale include paintings and drawings, jewelry, metal work, clothing and tapestry bags, gourmet pantry items, home décor, wood carvings, doll clothes and toys, pottery, glass and more.
Longs Peak Scottish Irish Highland Festival ~ Estes Park
September 5-8, 2019
Location: Fairgrounds & Event Center
Website:
visitestespark.com
Held annually the weekend after Labor Day, Estes Park's Longs Peak Scottish-Irish Highland Festival is the largest gathering of its kind between the Mississippi River and California, and traditionally hosts bands - from the marching kind to the rocking kind and everything in-between - hailing from Great Britain, Scotland, Ireland, Canada and, of course, the United States.
With jousting knights, dancing girls, hoisting athletes and calling bagpipes, groups and families of all ages will catch the Celtic spirit at this festival - surrounded by the scenic peaks of Estes Park!
One of the weekend highlights is the free hour-long parade on Elkhorn Avenue, Estes Park's main street. Bagpipes, drummers, dancers, clans in tartan, Dogs of the British Isles, brass military bands and precision drill teams give a preview of what can be seen on the festival grounds.
Autumn Gold-Festival of Bands, Brats n' Beers ~ Estes Park
September 21 - 22, 2019
Location: Bond Park
Website:
rmconservancy.org
Aspens turn to a golden hue. The sounds of elk bugles reverberate throughout the air. It's a perfect season for one of Estes Park's late-autumn traditions when a series of bands herald Autumn Gold - a Festival of Bands, Brats & Beer, celebrates its 25th anniversary in 2019!
Entrance is free to dance, listen to music and enjoy the festival. The Estes Valley Sunrise Rotary will be offering mustard-smothered bratwursts, cold brews, soft drinks and more as talented local musicians and award-winning Colorado band play. Browse the vendor booths who will be offering corn on the cob, funnel cakes, fresh squeezed lemonade, roasted almonds and desserts.
Bring the kids! Free family activities include face painting, corn bag toss, a bounce house and a classic car show.
Don't miss the Autumn Gold raffle with the winner taking home the grand prize of $5,000. Additional prizes include a $2,500 runner-up prize and various other cash awards. Raffle tickets are $25 each.
Colorado Hot Springs ~ Fun Year Round!